As you may have remembered, Empire Market was one of the most prolific markets on the darknet in 2020.
Whatever happened to their founders and team? Did they exit scam or do a complete rebrand? Also, the timing of AlphaBay reopening was a bit suspicious.
Exit scam – A confidence trick where an established (usually illegal) business stops shipping orders while continuing to receive payments because of its previously good reputation, and then absconds with the money.
Regardless, $30 million in Bitcoin were stolen. The people on Dread went crazy, Redditors freaked out and made countless threads – but the truth was they weren't coming back. I myself was an avid user of Empire Market and right before the market went dark, I do recall support taking forever to reply to open tickets.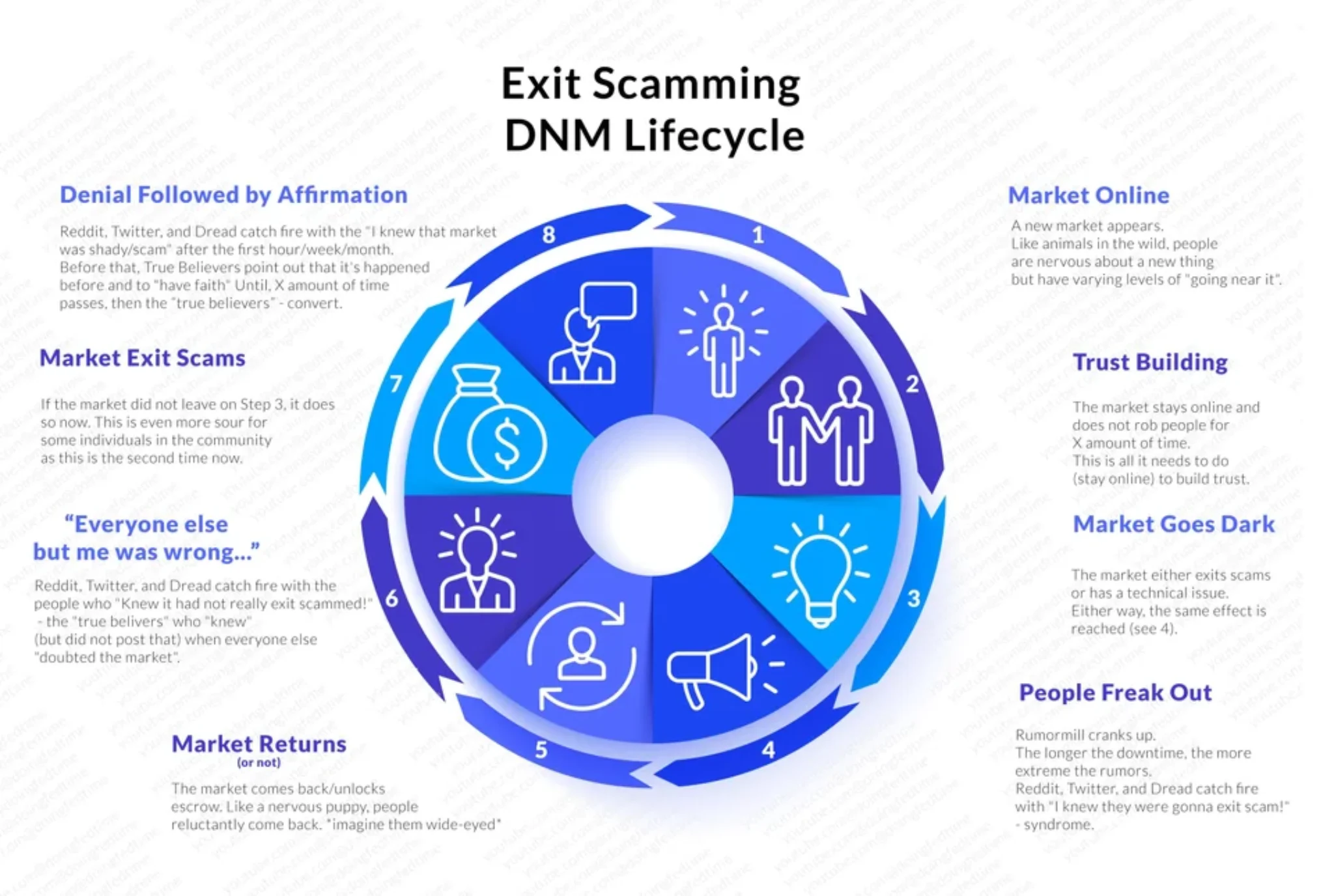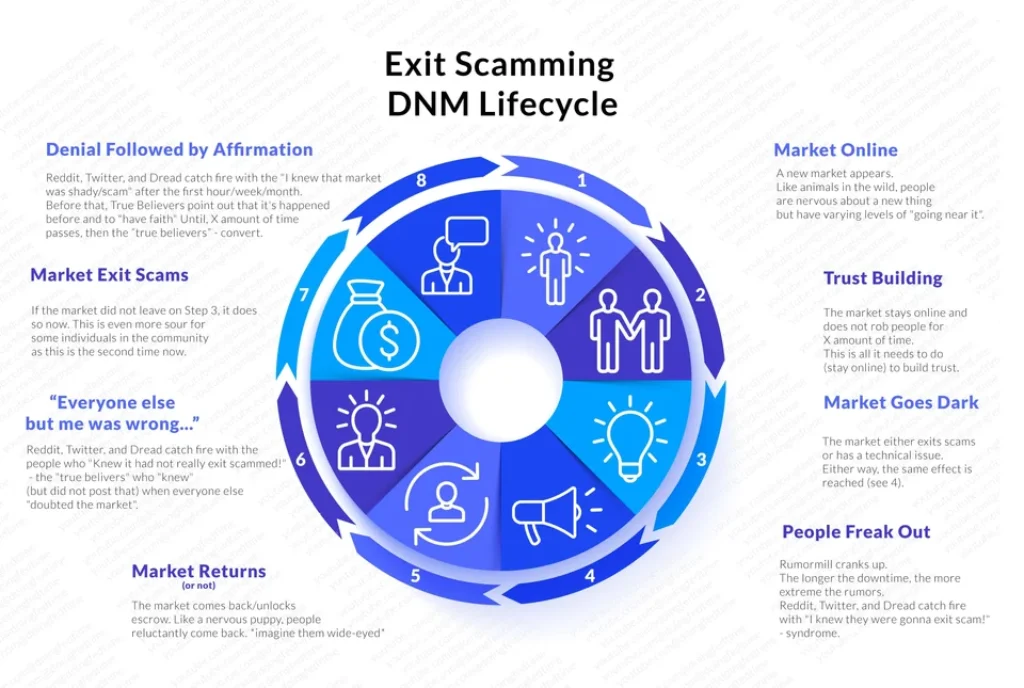 DarkBusiness (Powered By Empire Market)
Not only was support non-existent, but the amount of scam listings was through the roof. One vendor that comes to mind is DarkBusiness. I believe this vendor was an inside job, run by an Empire Market employee. Allow me to elaborate on why I think this.
DarkBusiness had a front-page listing on Empire Market for the longest time. This listing was built for your service, where they made you a PayPal, fake website, bank drop, and documents to support it. You would then use this newly created store to card stolen credit card numbers and buy products from yourself.
Obviously, this sounds too good to be true. Why would they provide this entire set-up to you, when they could hypothetically make thousands from it themselves? What was even more suspicious was the high amount of positive reviews and lack of negative feedback. Even the best vendor has negative feedback.
After doing some research on dread, I started to see comments from people who were complaining about being scammed. They had bought this pre-built package and were given a PDF with direct contact information. This contact information was fake and the vendor would never reply. When they opened a support ticket, Empire Market never responded.
As a first-time market user, you may be more vulnerable to scam listings due to your expectations of the "dark web."
The Game
Let me put you on game, so that you don't make the same mistakes I've seen others make.
No one is going to sell you a PayPal with a balance.
No one is going to sell you a valid "method."
Hackers for hire don't list their services publically.
Bank malware is not cheap.
Basically, think of it like this. No one is going to sell you something that is simply one step away from tripling your money. Why would anyone sell $100 PayPal accounts with a 1K balance? What's stopping them from being able to make a simple bank drop and withdrawing the money themselves?


You gotta think logically. No one is going to do the work for you. This game is like any business, you got to put in the effort and find your own methods. Trust me the last thing you are going to do when you find a valid method is to sell it.
I hope this has been resourceful and has steered you in the proper direction. If you have any questions, we do live Q&As in our VIP lounge.
Stay strong,
Leo and the Zero Trace Team